by Kimberly P. 
Happy Halloween!
It's my favorite day of the year and (sadly) the last official day of our Beyond Bestsellers: Horror theme. What horror subgenre were you surprised you liked? What book did you read that really got under your skin?
I Put A Spell On You . . .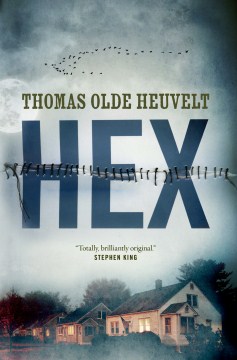 I'm a sucker for good old fashioned ghost stories–and Hex by Thomas Olde Heuvelt is anything but. I don't know what I'd do if a witchy ghost whose mouth and eyes were sewn shut randomly materialized inside my home as Katherine does for the residents of Black Spring. They keep track of her with an app, and everyone knows that to live in Black Spring is to die in Black Spring. The curse makes sure that if any resident tries to skip town, they literally die.
My dark heart was pleased to discover that while the witch will kill any who get too close, the true horror lurks in the within the twisted souls of the townsfolk.
I am a newbie to horror by Native American authors, and so dived in with Stephen Graham Jones' After the People Lights Have Gone Off. The stories in this collection have a distinct aura, like smoke and moonlight.  His Native American perspective adds a unique layer to the creep factor.
I love haunted houses, though they've long ceased to scare  me. That is, until Spirits of the Cage: True Accounts of Living in a Haunted Medieval Prison by Richard Estep & Vanessa Mitchell. I'm a tough cookie, but I can't imagine living in what was once a prison for accused witches.
Especially not one where the witches–and things much, much worse–have never left.
I had heard about our current simultaneous Overdrive access title, Bird Box by Josh Malerman, from various blurbs and horror posts. Its premise immediately nabbed me. Imagine being unable to open your eyes for fear of seeing something so alien and horrible it will drive you insane. Your ears strain to detect signs of an ever circling menace while you navigate a boat downriver with two blindfolded toddlers. Will you find safe harbor?
Or did you just doom yourself and your children?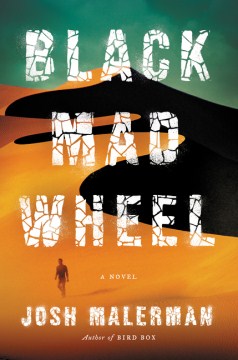 I sympathized with Marjorie's desperation. In fact, I enjoyed Bird Box so much I didn't hesitate to scoop up Malerman's newest title, Black Mad Wheel. On behalf of the government, a WWII veteran rock band must hunt down an elusive sound known to disarm weapons and liquefy the human body.
And Now You're Mine
I've exhumed a few more of your own lists that feature everything from restless ghosts . . .
You know it's Halloween. I guess everyone's entitled to one good scare, huh? —Halloween
Welp, here we are at last, my creatures of the night. I present all the films behind the quotes that pop up in the horror quiz.
"I want to play a game."—Saw (2004)
"When there's no room in Hell, the dead will walk the Earth."— Dawn of the Dead (1978)
"What an excellent day for an exorcism."—The Exorcist (1973)
"We all go a little mad sometimes."—Psycho (1960)
"It's not the house that's haunted. . . it's your son." —Insidious (2010)
"Listen to them. Creatures of the night! What music they make." —Bram Stoker's Dracula (1992)
"You play a good game, boy. . . but the game is finished. Now you die."—Phantasm (1979)
"Whatever you do . . . don't fall asleep."—Nightmare on Elm Street (1984)
"A census taker once tried to test me; I ate his liver with some fava beans and a nice Chianti." —Silence of the Lambs (1991)
"We have such sights to show you." —Hellraiser (1987)
"Death has come to your little town, Sheriff." —Halloween (1978)
"They're here." —Poltergeist (1982)
"It's Alive! It's alive!" —Frankenstein (1931)
"Come and play with us, Danny. Forever. . . and ever. . . and ever." —The Shining (1980)
"Be afraid. . . Be very afraid." —The Fly (1986)
"You know that part in scary movies where somebody does something really stupid and everyone hates them for it? This is it." —Jeepers Creepers (2001)
"When the music stops, you'll see him in the mirror standing behind you." —The Conjuring (2013)
"Hi, I'm Chucky! Wanna play?" —Child's Play (1988)
"One thing about living in Santa Clara I could never stomach, all the damn vampires." —The Lost Boys (1987)
"I see dead people." —The Sixth Sense (1999)
"I'm your number one fan." —Misery (1990)
What's your favorite horror movie quote? And speaking of movies, here's my own pairing of horror movies and a complementing book for those who like to watch and read.

I hear a bowl of popcorn and Hocus Pocus calling my name. See you for our next Beyond Bestsellers theme, graphic novels.